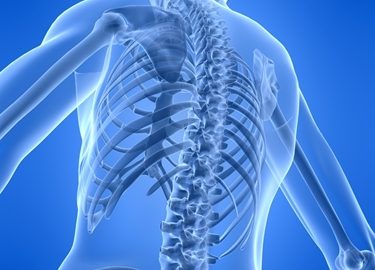 Medical Metrics, Inc., has been providing imaging core lab services for FDA spine trials since 2000. Our two faculty directors, Dr. John Hipp and Dr. Alan Williams, have over 50 years combined clinical experience and 180 peer-reviewed publications between them.
The pair have established MMI as an industry leader in spine fusion, with experience including assessments of allografts, autografts, and bone graft substitutes. John Hipp, PhD, has recently contributed to the study "In vivo analysis of cervical kinematics after implantation of a minimally constrained cervical artificial disc replacement," which explored the function of the DISCOVER three-piece cervical disk replacement.
Medical Metrics, Inc. managed the radiographic analysis of the preoperative and postoperative lateral and flexion-extended radiographs and tracked the segmental range of motion at six weeks, six months, one year and two years after the procedure. The study took advantage of Medical Metrics state-of-the-art Quantitative Motion Analysis, or QMA®, software to track the motion of cervical disk replacements with extreme precision. The accuracy of QMA® for measuring cervical intervertebral motion has been found to be <0.5 for rotation and <0.3 mm for translation.
QMA® uses computer-assisted overlay methods to track the motion of the spinal vertebrae, and has been shown to substantially improve accuracy and reproducibility compared with manual techniques, as stated in the study. QMA® is proven to be at least four times more accurate than conventional measuring and is widely regarded as the "gold standard" of quantitative image analysis. The software includes advanced pattern recognition algorithms that analyze motion between vertebrae and accounts for both out-of-plane effects and magnification effects.
Medical Metrics, Inc. (MMI) is an experienced provider of independent imaging core lab services for global, multicenter clinical trials. We assist sponsors with designing the imaging strategy of their trial and deliver global clinical trial management, robust operating infrastructure, and world-class imaging expertise.