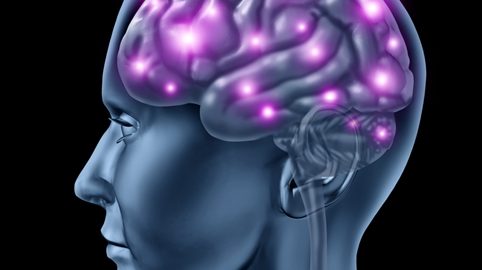 As we enter the New Year, it is important to reflect on the significant progress that has been made to help patients realize enhanced quality of life. A new generation of connected medical devices have stretched the limits of possibility, and we'd like to share some of what we find to be the most exciting and potentially beneficial device trends worth watching in 2015.
Additive Manufacturing
Additive manufacturing, or 3D-printing, has captured the imagination of many medical device developers. In 2014, we saw the technology used to replace bones, including a brand new skull, produce low-cost and customized prosthetics and help surgeons better prepare for their procedures.
While the technology remains in the pre-clinical trial stage, we may soon see additive manufactured devices being offered to human patients. Printed meniscus replacements have already emerged as a long-anticipated solution to torn menisci in the knee, for which there is no current effective treatment save for removal, which can increase the likelihood of osteoarthritis developing.
'Intelligent' Prostheses
Researchers at John Hopkins University have made great strides in developing intelligent articulating powered prosthetics which users are able to control with their minds. Attached electrodes are able to pick up signals and pass through a computer for interpretation, enabling users to complete a number of complex tasks after they acclimate to the device.
Implanted electrodes were also able top help Swiss researchers allow prosthetic users experience tactile perception. These sensors allow patients to "feel" the strength of their grip while using a prosthetic hand.
As our understanding of how the electronic signals in the body advances, we unlock possibilities for prosthetics that mimic natural body movements and sensations.
Pacemaker Advancements
Medtronic ended 2014 with the introduction of its Micra pacemaker, which is roughly the size of a multivitamin, or one-tenth the size of a modern conventional pacemaker. Unlike other miniaturized pacemaker devices, the TPS is delivered directly into the heart through a catheter inserted in the femoral vein.
The device is attached to the cardiac wall and can also be repositioned or removed if necessary, and has no need for invasive leads. This new technique eliminates the potential of pocket or lead complications, and so far has resulted in faster recovery times than traditional means.
These advancements mean shorter and less invasive procedures, leading to enhanced patient outcomes and the removal of common complications caused by dysfunctional leads.
These advancements, combined with progressively more efficient approval times for new devices, point to 2015 being a banner year for the medical device industry. However, as devices gain greater capabilities and become more complex, clinical research data management needs similarly advance.
Since 2000, Medical Metrics Inc. has provided clinical research data management for over 100 clients on more than 300 studies across a range of therapeutic areas. We employ recognized thought-leaders and contributors to scientific literature, and our experts hold extensive experience in working with end-users. As a result, we offer unique imaging core lab services that help devices reach their full potential.